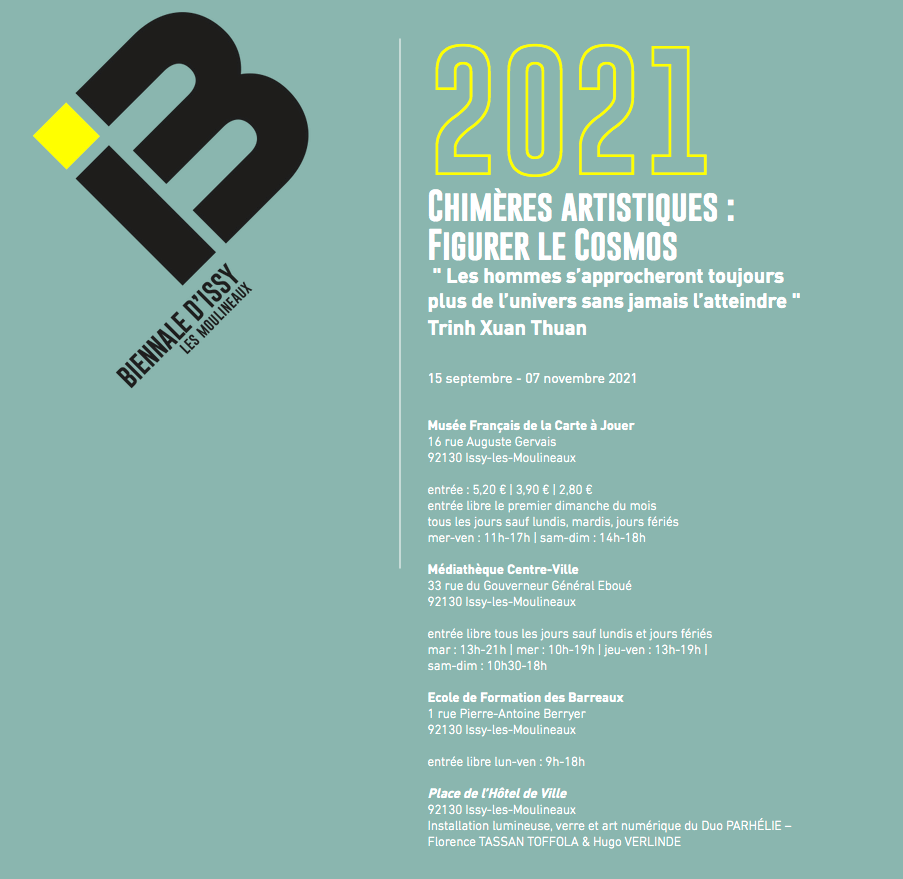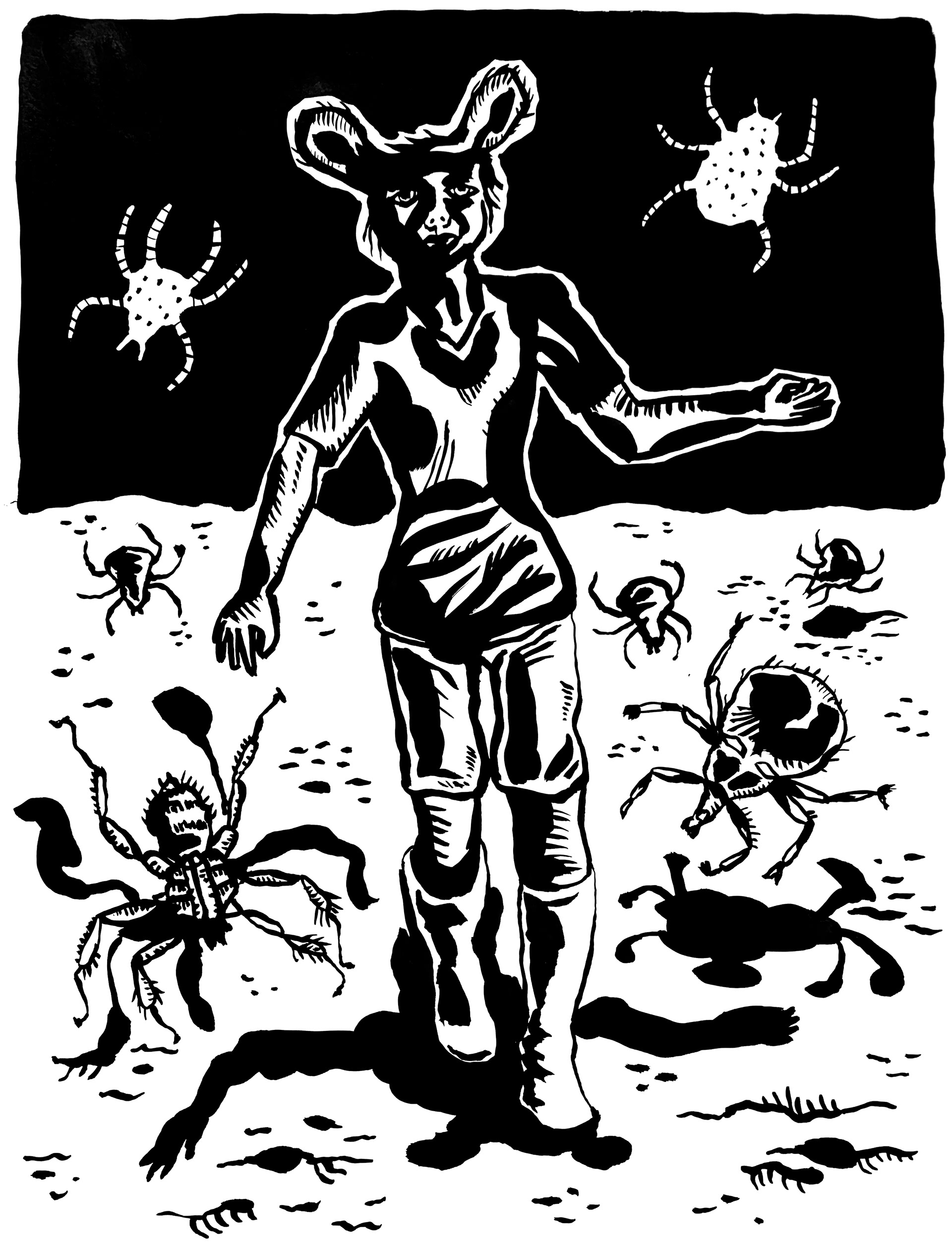 Biennale d'Issy
15 septembre - 07 novembre 2021
Chimères artistiques : Figurer le Cosmos
Je suis ravie de participer pour la troisième fois à la Biennale d'Issy.
Cette année j'expose des dessins à l'encre de Chine dans deux lieux différents. 
I am delighted to participate for the third time in the Biennale d'Issy.
This year I am exhibiting a series of ink drawings in two different places. ​​​​​​​
Musée Français de la Carte à Jouer


16 rue Auguste Gervais
92130 Issy-les-Moulineaux
entrée : 5,20 € | 3,90 € | 2,80 €
entrée libre le premier dimanche du mois
mer-ven : 11h-17h | sam-dim : 14h-18h
Médiathèque Centre-Ville


33 rue du Gouverneur Général Eboué
92130 Issy-les-Moulineaux
entrée libre
mar : 13h-21h | mer : 10h-19h | jeu-ven : 13h-19h 
sam-dim : 10h30-18h